The Institute on the Holocaust and Genocide, born of an idea in 1979, is able to look back on a record of satisfying achievement.  The Institute was begun at a time when there was no formal academic study of genocide in the world and no institutions devoted to the subject.  Our Institute may have been the first to link the two concepts of Holocaust and genocide, a linkage which we are very pleased to see is now being increasingly used; and we were perhaps the first formal institution devoted to genocide scholarship.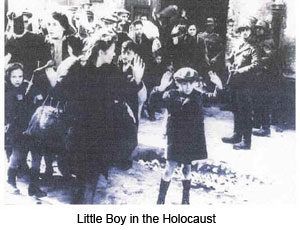 The professional record of the Institute includes initiating the first international conference on the Holocaust and genocide (1982); producing over a ten year period the first interdisciplinary and inter-ethnic newsletter about the study of genocide and developing activities of professionals, Internet on the Holocaust and Genocide (1985-1995); the first Holocaust and Genocide Bibliographic Database software produced for the United States Institute of Peace (1994);  the first series of resource volumes with critical review essays accompanied by annotated bibliographies, Genocide: A Critical Bibliographic Review (1988, 1991,1994, 1997, 2005, 2007); and the first encyclopedia, Encyclopedia of Genocide (1999, U.S.; 2000 U.K.; 2001, French edition), and an innovative journalistic format in a Web magazine, GPN Genocide Prevention Now, 12 issues 2010-2012.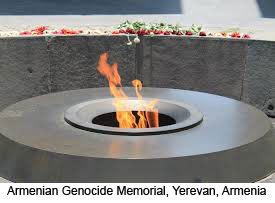 To this day, our Institute is one of the most identified bodies in the world that is devoted to the study of the genocides of all peoples, aiming at understanding the generic genocidal process, as well as to the further goal of developing new concepts for intervention and prevention of genocide to all peoples in the future.
Over the years, Institute books have received "Outstanding Academic Book of the Year" by the American Library Association for three books as follow:
GENOCIDE: A CRITICAL BIBLIOGRAPHIC REVIEW, 1988
ENCYCLOPEDIA OF GENOCIDE (3 printings)
FASCISM AND DEMOCRACY IN THE HUMAN MIND, 2006; Paperback 2008
From the outset the Institute is firmly committed to the study of the genocides of all peoples in this world.
Contact us at:
Institute on the Holocaust and Genocide
POB 10311, 91102 Jerusalem, Israel
Tel/Fax: 972-2-672-0424
E-mail: encygeno@gmail.com
Website: www.ihgjlm.com
Web address of Magazine published 2010-2012–will remain on Internet until 2017: www.genocidepreventionnow.org
Prof. Israel W. Charny, Ph.D., Executive Director
Prof. Yair Auron, Ph.D., Associate Director
Marc I. Sherman, M.L.S., Director of Information and Bibliographic Services