ISRAEL W. CHARNY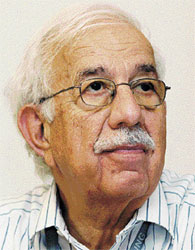 Israel W. Charny is the director of the Institute on the Holocaust and Genocide in Jerusalem which he founded together with Elie Wiesel and the late Shamai Davidson, MD, a specialist in treatment of Holocaust survivors in 1981 in anticipation of the First International Conference on the Holocaust and Genocide in 1982.  Charny, an American and Israeli, is widely known in the USA, Europe and Israel particularly as a leader in genocide studies and prevention, but also that his work is anchored in his continuing clinical practice and professional leadership as a clinical psychologist and family therapist.  He is a founder and first president of the Israel Family Therapy Association, a past president of the International Family Therapy Association, and a co-founder and past president of the International Association of Genocide Scholars. Three of his works have been awarded "Outstanding Academic Book of the Year" by the American Library Association: Genocide: A Critical Bibliographic Review (1988), Encyclopedia of Genocide (1999-2000), and Fascism and Democracy in the Human Mind (2006).  His next book is entitled: The Genocide Contagion: How We Commit and and Prevent Holocaust and Genocide. The book is described as "a book for learning about ourselves B E F O R E."
Israel Charny and Yair Auron, the Associate Director of the Institute, have both been recipients of the President of Armenia Prize – at the time, they were the only two non-Armenians who were honored in this way. The official award to Israel Charny is "for his decades-long academic work on the Armenian Genocide and activities contributing to its international recognition, as well as for his significant research into the field of Genocide denial."
YAIR AURON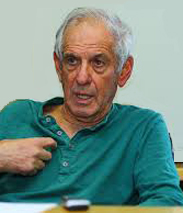 Yair Auron is an Israeli historian, scholar and expert specializing on Holocaust and genocide studies, racism and contemporary Jewry. He served as the head of the Department of Sociology, Political Science and Communication of The Open University of Israel and an associate professor. At Open University Auron pioneered two courses on genocide studies – the first and for a time the only such courses in Israel – which enjoyed yearly registrations of over 1000 students. He also was the series editor for 12 books on various aspects and different cases of genocide – the first such publications in the Hebrew language.
Auron is the associate director and member of the academic board of directors at the Institute on the Holocaust and Genocide, Jerusalem. He is also a member of the academic board of directors at the Zoryan Institute (a NPO) in Cambridge, Massachusetts (US) and an advisory board member of The Genocide Education Project (also known as GenEd, a NPO) in San Francisco (US). Beginning in 2015 Auron has been teaching and initiating a course of study on genocide at the American University in Yerevan, Armenia.
Yair Auron and Israel Charny, the Director of the Institute, have both been recipients of the President of Armenia Prize – at the time, they were the only two non-Armenians who were honored in this way.
Click here for books by Yair Auron
MARC I. SHERMAN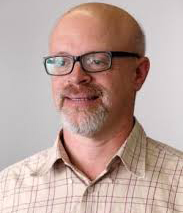 Marc I. Sherman, MLS, is currently Director of Information Resources at the Institute on the Holocaust and Genocide, Jerusalem, Israel. He is also Head Librarian at the Harry S. Truman Research Institute for the Advancement of Peace at Hebrew University, Jerusalem. He served as Director of the Holocaust and Genocide Review as part of the GPN – Genocide Prevention Now web magazine project funded by the Carnegie Foundation of New York from 2010-2012.
He edited three pioneering directories for GPN which are now reproduced on this website:
Directory of Academic Programs and Courses
Directory of Organizations for Genocide Awareness
Genocide Memorials and Museums
Click here for publications by Marc Sherman
KAREN WOLBERGER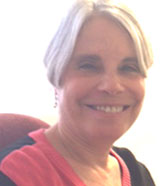 Karen Wolberger, MPH is the Managing Editor and Webmaster for the Institute on the Holocaust and Genocide in Jerusalem.  Karen holds a Masters Degree in Public Health Education from the University of Massachusetts.

INTERNATIONAL COUNCIL OF THE INSTITUTE ON THE HOLOCAUST AND GENOCIDE IN JERUSALEM
Over the years the Institute has been honored greatly by the participation of outstanding scholars and leaders of the battle against genocide.  Regrettably, these now include a significant number who are no longer with us including Prof. Dan Bar-On, Prof. Marjorie Housepian-Dobkin, Norman Cousins, Prof. Vladimir Dedijer, Martin Ennals, Prof. Irving Louis Horowitz, Prof. Kurt Jonassohn, Prof. George Kren, Prof. Leo Kuper, Rev. Franklin H. Littell, Ph.D., James Mace, Ph.D., Prof. Eric Markusen, Prof. R.J. Rummel, Prof. Elie Wiesel, Simon Wiesethal
The current membership of the Council includes Rouben Adalian, PhD., Prof. Yehuda Bauer, Steven K. Baum, PhD., Michael Berenbaum, PhD., Prof. Alan Berger, Prof. Vahakn Dadrian, Prof. Michael Dobkowski, Prof. William J. Doherty, Helen Fein, PhD., Prof. David Gaunt, Vartan Gregorian, PhD., David Hawk, Prof. Maureen Hiebert, Prof. Herbert Hirsch, Prof. Richard Hovannisian, Prof. Rabbi Dr. Steven Jacobs, David Krieger, PhD., Uriel Levy, Prof. Robert Jay Lifton, Prof. Robert Melson, Prof. Shimon Redlich, Kumar Rupesinghe, PhD., Prof. Ronald Santoni, Harut Sassounian, Prof. Alex P. Schmid, Prof. Roger W. Smith, Prof. Gregory Stanton, Prof. Ervin Staub, Prof. Colin Tatz, Yves Ternon, M.D., Prof. Samuel Totten, Prof. Hannibal Travis, Inon Zalcman.
To see the current membership of the International Council, including the affiliations of current members, please click here.